Welcome
We're glad you stopped by!
Welcome to the Mount Airy Elk's Lodge! We are located at the foot of the Blue Ridge Mountains in Surry County, NC on Elks Drive just off Andy Griffith Parkway (US 52) in Mount Airy, NC. Stop by and join us for some fun and fellowship!
Elks Care. Elks Share!
Although its a small town lodge, Elkdom is very much alive and well in Mount Airy. Between activities in the Ballroom, catered events in the Dining Room, billiards and ping pong in the Rec Room, fun at the pool, and live entertainment in our spacious lounge, there's always something going on at the Mount Airy Lodge.
Meetings
2nd and 4th Thursdays at 7:00 PM
Meetings are held the 2nd and 4th Thursdays except July and August when we meet on the 2nd Thursday only. Meetings are held in the ballroom at 7:00 PM.
Elks Creed

Believe in the goodness in thy self, as well as in others.
Protect childhood with tenderness, old age with respect, cherish with reverence the memory of those who have passed.
Observe faithfully the golden rule.
Enjoy the good things of earth, keep within thee the glorious sunshine of youth and remain always of good cheer.

Notices
Be Benevolent and pay your dues, Mount Airy Lodge 2061 and Elkdom needs you. Remember The Elks and all our Charitable work!!!! !!!! Propose a new member or sponsor a reinstatement.
We NEED the help of our members to make events happen. If you are interested in helping on a committee, please talk to Jacob Cooke or any of the officers!
Upcoming event emails are sent as needed. Please submit your email address to receive updates. Send an email to info@mtairyelks.com
An Elk is never forgotten, never forsaken!
Mt. Airy Elks Lodge Gratitude Grant
June 2017
The Mt. Airy Elks Lodge recently received a Gratitude Grant from the Elks National Foundation (ENF). Gratitude Grants are the ENF's way of saying "thank you" to participating Elks Lodges, giving the local lodge an opportunity to think about how best to serve the community and make it stronger.
The Mt. Airy Elks Lodge opted to split the $2500 grant between two local organizations who provide support for individuals and families in crisis; The Shepherd's House and Maranatha Homeless Outreach. For Shepherd's House, the lodge provided cleaning supplies, toiletries, housekeeping items, and groceries. For Maranatha Homeless Outreach, the lodge provided blankets, sleeping bags, toiletries, and groceries. The items were presented to the recipients on June 22
The Shepherd's House is a result of various discussions and meetings held, along with many prayers which were lifted up before it's inception by a number of groups and individuals in the community over the homeless situation. The awareness continues to grow and as it does, the citizens of Surry County continue to grow in their support for one solution to the problem, "The Shepherd's House". The Shepherd's House has served over 1500 clients, providing meals, shelter, counseling, transportation, and various other services to individuals and families in crisis. P.O. Box 1722, Mount Airy, NC 27030 Telephone: (336) 786-1420 Email: director@shepherdshousema.org
Maranatha Homeless Outreach is a ministry called out by God for such a time as this. Our goal is to reach as many lost homeless and hurting people we can to share the hope and gospel of Jesus Christ with them, we feed, clothe, and love them. P.O. Box 604, Toast, NC 27049 Call (336) 320-8387
NC State Association of Elks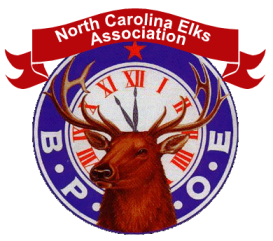 The The Summer 2017 Newsletter is now available
---
Mt. Airy Elks Lodge 2017 Gun Giveaway
There are still a few tickets available. Ask an elk!
The gunlist is available here. *Firearms on this list are subject to availability. Every effort will be made to provide the exact model as listed. Any minor substitutions that may be required are beyond the control of the Mount Airy Elks Lodge and Gun Country Inc.
Here's how it works:
One gun given away each week starting on Monday, January 2, 2017
There will be 1000 tickets sold numbered 000 - 999
Winning number is the Monday Pick-3 Day Drawing of Virginia Lottery
There will be 52 Guns Given Away
Each ticket is eligible for all 52 drawings. Your ticket can win more than once!
Winning Ticket must be presented at Gun Country (421 Hadley Street, Mt. Airy, NC 27030)
Lost or misplaced ticket: Ticket holder must contact Mt. Airy Elks lodge for verification
Guns must be picked up within 30 days or that week's win will be void
Ticket holder must be at least 18 years of age
01-02-17 #279 Randy Bullin
01-09-17 #999 Ty Eades
01-16-17 #725 Darrell Garner
01-23-17 #984 Chris Dunbar
01-30-17 #211 Keith Cummings
02-06-17 #287 Melvin T. Jackson
02-13-17 #963 Mark Johnson
02-20-17 #088 Jammy Shinault
02-27-17 #930 Cory Haymore
03-06-17 #229 William Lawson
03-13-17 #435 Chuck Taylor
03-20-17 #044 Billy Hawks
03-27-17 #942 Mike Mills
04-03-17 #050 Larry Haynes
04-10-17 #581 Mike Gammons
04-17-17 #888 Tim Stevens
04-24-17 #143 Gary Simmons
05-01-17 #985 Chris Dunbar
05-08-17 #649 Kevin Clark
05-15-17 #875 Sam Self
05-22-17 #944 Wayne Quesenberry
05-29-17 #580 Kenneth Potts
06-05-17 #772 Grant Adams
06-12-17 #307 Brad Harrell
06-19-17 #509 Not Sold
06-26-17 #008 Gary Myers
07-03-17 #905 Greg Marshall
07-10-17 #047 Rick Shelton
07-17-17 #546 Not Sold
07-24-17 #319 Elks MC
07-31-17 #786 Chris Dunbar
08-07-17 #485 Bruce Bowers
08-14-17 #597 Trent Tucker